MillenniumHighway
Old Road Signs in West Virginia
---
These old signs are in downtown Elkins, photographed in June2000.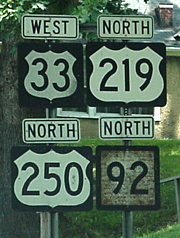 ---

The sign assembly above is onthe east side of Elkins, as you approach on US 33, photographed inJune 2000. The closeup below is of the WV 92 sign, showing how thereflective beads are falling off the sign. The date mark is from thearrow below the WV 92 marker, showing that this sign was nearly 30years old when the photo was taken.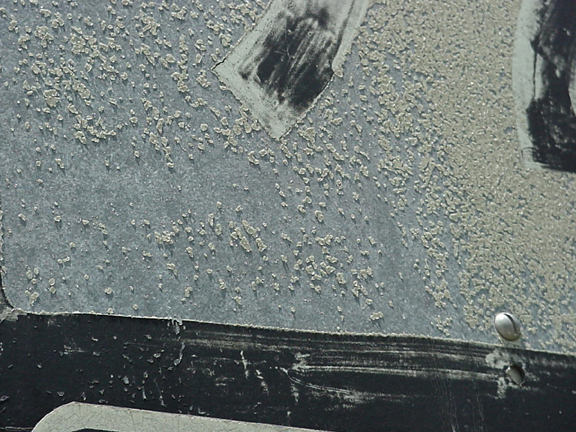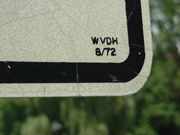 ---
More old signage from Elkins, with a square US 250 sign. These signswere replaced a few weks after this photo was taken in June2000.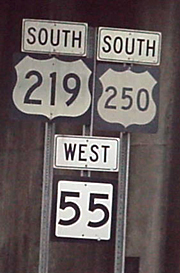 ---
Old signs along WV 29/WV 92near the National Radio Astronomy Observatory in the far eastern partof the state.
---
Goback to the Old Signs Page
Goback to the Millennium Highway home page
Copyright© 1998-2002, H.B. Elkins