Tennessee Road SignGoofs
---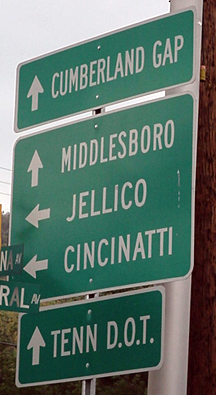 Somebody tell Tenn D.O.T. howto spell "Cincinnati." This sign is located at the intersection of US25W and TN 63 at LaFollette.
---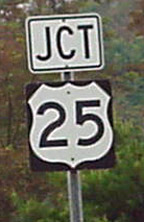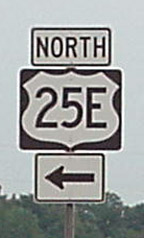 The US 25 sign shown at left,located on TN 160 at Morristown, is incorrect. It should say US 25E,as evidenced by a correct photo at right.
---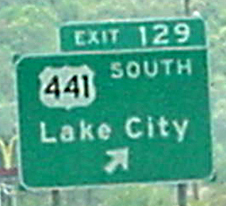 Exit 129 on southbound I-75at Lake City is not for US 441, but instead is for US 25W. The US 441exit is actually one mile to the south, at Exit 128. It is signedcorrectly.
---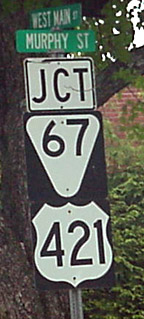 At Mountain City, on TN 91,TN 67 is signed as a secondary highway. It's actually a primaryhighway at that point.
---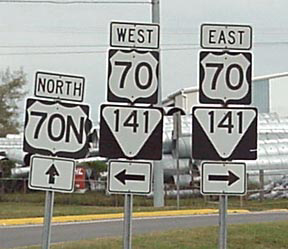 US 70N is an east-west route,not a north-south route as this sign on Business US 70 in Lebanonerroneously indicates.
---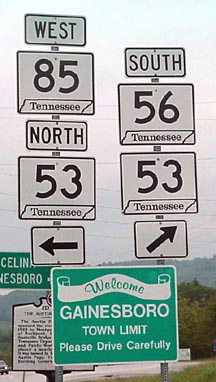 The "West" sign atop the TN85 marker is incorrect. It should actually be an "East"sign.
---
GoBack to H.B.'s Roads Page
GoBack to H.B.'s Millennium Highway
TCopyright© 1998-2002, H.B. Elkins