Virginia Road SignGoofs
---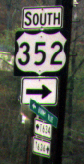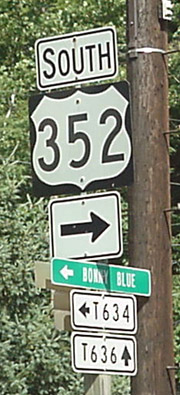 This US 352 sign should be aVA 352 sign. It's located in St. Charles, Va., just a few miles fromUS 421. The photo at left was taken in winter 1998; the one at rightin summer 2000.
---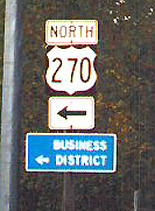 This US 270 sign should be aVA 270 sign. It's located in Russell County., Va., at St. Paul, onAlternate US 58 eastbound. The photo was taken in October 1997.
UPDATE:As of April 1999, the goof had been repaired.
---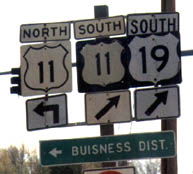 This sign at Abingdon has"Business" misspelled.
---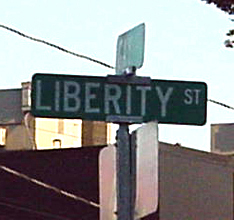 This street sign inHarrisonburg should read "Liberty." (photographed June2000)
---

This US 11 sign in Wythevillewas erroneously placed on a 24x30 sign instead of a 24x24 sign(photographed fall 1999)
---
GoBack to the Sign Goof page
GoBack to the Millennium Highway home page
Copyright© 1998-2002, H.B. Elkins